Health Insurance Article on Child Health Plus…Continued
Oct 26th, 2009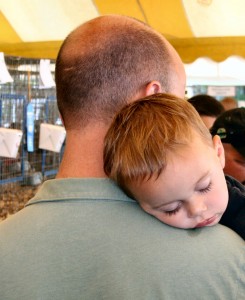 Child Health Plus has no monthly premium charge for families with income that is less than 1.6 times the poverty level or about $563 a week for a family of three, about $678 for a family of four. Families that have higher incomes are required to pay a monthly premium, which is based on the household income and size of the family.  For families with many children, the fees are capped at three children.  If the income is more than four times the poverty level, the full monthly premiums are charged by the Child Health Plus plan.  Under this plan, there are no co-payments, so you don't pay anything when your children receive care using the plan.
To apply for these programs you should call this toll free number:  1-800-698-4543 and ask for Child Health Plus.  If you require someone to assist you with applying for either Child Health Plus or Children's Medicaid, you can ask to speak to an enroller within your community.  These enrollers are qualified to assist you with your application, to collect all necessary documentation, and to select a health plan.  Usually you can receive assistance during evenings and weekends as well.  To find a location near you check out this website:  http://www.nyhealth.gov/nysdoh/chplus/where_do_i_apply.htm
There are two ways to apply for the Child Health Plus program.  If you are applying for health insurance only for a child or children under the age of nineteen you need to use the Growing up Healthy Application which you can download here:
http://www.nyhealth.gov/nysdoh/chplus/growing_up_healthy_application.htm
If you want to apply for a child or children who are under the age of nineteen plus an adult or yourself who are adults over the age of nineteen, you will want to access:
http://www.nyhealth.gov/nysdoh/chplus/access_ny_application.htm
By using this one application form you can register to enroll in Children's Medicaid, Child Health Plus, Family Health Plus, Medicaid, Prenatal Care Assistance Program, Women, Infants, and Children's nutritional programs.
Based on the information you provide, you will be informed on which program you and your children qualify to enroll in and are eligible for.
Related posts from our blog:
No related posts.