Health Care Shopping made Easy through the World Wide Web
Jun 3rd, 2009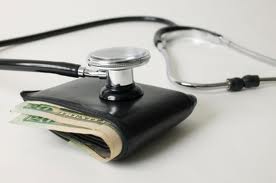 If you are looking for health insurance for the self-employed, a good place to start is online. Even if you don't buy online, you have the ability to get health insurance quotes online, and then go from there to a local insurance agent if you wish. If you know what you are doing, shopping online for health insurance for self-employed individuals is very safe. Shopping online saves time, and in many cases, it may save you money, because you can pick and choose the type of health coverage you want online.
If you are not familiar with the exact type of self-employed health plan you are looking for, you might do better by contacting a local agent. It's never a good idea to buy more insurance than you need, but it's even worse to find out you didn't purchase enough insurance to meet the needs of yourself and your family.
When choosing an agent, should you choose an exclusive or non-exclusive agent? An exclusive agent represents one insurance company, and a non-exclusive agent may represent several companies. You would have more choices if you chose a non-exclusive agent. A non-exclusive agent is going to try to sell you a insurance care product from one of the several companies he/she represents. You may not have as many choices if you were to use an exclusive agent. An exclusive agent can only sell to you an insurance product that his/her insurance company (the only insurance company) has to offer. The product sold by an exclusive agent may not fit your needs as well as an insurance product from an agent that represents several insurance companies. Since a non-exclusive insurance care agent is not committed to just one company, this agent may be able to serve you better than an exclusive agent.
Whether you purchase self-employed health care plan online or from an agent it is important to know if the insurance company you will be dealing with is a financially strong company. You may want to be assured that if you make a claim to your insurance company that your claim will be paid. How do you know if you are choosing a financially strong insurance company?
Is there a rating system for health care companies?
Yes. The A.M. Best Company is a company that rates the financial strength of insurance companies. You need only to go to your search engine to find out the A.M. Best ratings of any insurance company. Just plug in the words "A.M. Best" and the name of an insurance company such as Blue Cross Blue Shield, or any other insurance company.
The A.M. Best Company rating system grid
Insurance companies are rated by a letter system.
A rating of "A+" means the company's financial strength is superior.

A rating of "A" means the company financial strength is excellent.

A rating of "B+" means the company's financial strength is very good.

A rating of "B" means the financial strength is good.

A rating of "C+" indicates the financial strength is fairly good.

A rating of "C" indicates the company's financial strength is only fair.
In conclusion, it is a good idea to thoroughly research several types of health insurance from several companies before purchasing online or from a local agent. If you know exactly what you want, you might want to purchase your health insurance online. However, if you don't know exactly what type of health coverage you need, you might want to use an agent. Never assume the agent knows exactly how much self-employed health insurance coverage you need. It will be your job to communicate your needs to the insurance agent, and together you can come up with the perfect health insurance plan. 

Related posts from our blog:
No related posts.