Health Care Milestone
Dec 29th, 2009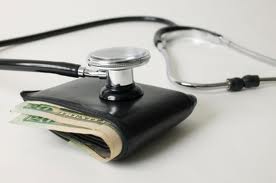 The medical health insurance problems were festering for many years. New York State since this publication has enacted laws that will enhance the independent entrepreneurs by demonstrating a health insurance program focused on the small business, sole proprietor, and independent freelance entrepreneur.
It is amazing what accomplishments are achievable when independent individuals get together and begin a health campaign after being ignored for so long. This family of hard working, dedicated entrepreneurs reached a level of one-third of the total workforce.
The Freelance Union is one perfect example of how individuals can accomplish great things when they put their minds into positive thinking. Imagine how the self-employed, the sole proprietor, and the freelance entrepreneur can now acquire affordable health insurance for themselves and for their families.
Perhaps that will really reduce the number of uninsured and under insured individuals in the totality of the country.  Many years of listening to speeches about how there are millions of individuals that have no health coverage in this country.  It is amazing when you begin to realize that the government knew the answer as to why all along.
Weĺl explain in part where the figure of over thirty million individuals across the nation still remains uninsured. Yet, those who speak of this are very careful not to explain who the individuals are and why they have no health care.
The individuals always spoken about are precisely the same individuals who have been successful in acquiring medical coverage under this New York law that finally saw the light of day. Some of these magnificent and very independent individuals are the following.
1.               Freelance entrepreneurs and consultants
2.               Part-time employees and contract employees
3.               Contingent employees and the self-employed
4.               Independent contractors and temporary employees
Finally all of these individual who have fought and waited so long can attain low cost health insurance through a group plan and it will be affordable for everyone who joins the health pool. The Freelance workers within the state of New York now have easy and affordable access to medical coverage and dental coverage.
All of these individuals are still subject to the pre-condition clause just like everyone else, but the idea of having in depth medical insurance where the average monthly cost for health insurance will return a reasonable fee indigenous for each individual.
Office visit co-payments, in network deductibles, dental coverage, out of network deductibles, hospitalization, outpatient surgery, inpatient surgery, and pharmaceutical access finally within their reach.
Related posts from our blog:
No related posts.