Entrepreneurs and Medical Insurance
Nov 17th, 2009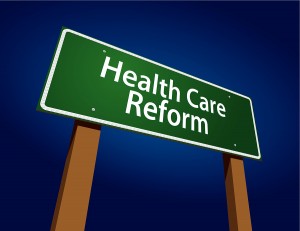 Medical insurance in New York is on an innovative and creative march towards success for all the citizens living and working within the borders. In 2000 the New York Legislature pass the Health Care Reform Act created particularly for the small businesses, the single proprietorships, and the self-employed individuals. These groups of New York residents have been on the list to miss medical coverage because of the exorbitant expense.
This health insurance program that enacted in 2000 was to prepare a list of basic standards to assure the small business, the sole proprietor, and the self-employed entrepreneur with the most requirements sufficiently served by the state of New York and the insurance provider industry through the HMO or Health Maintenance Organization. The services now offered through the New York insurance program are:
1.               Inpatient care and outpatient medical care
2.               X-rays and routine examinations
3.               Access to laboratory tests
4.               Pre-emptive care and maternity care
This program geared towards the self-employed entrepreneur and the small business proprietor has since added an optional prescription drug package in order for patients to have the ability to purchase prescription drugs through the low cost health insurance plan. The New York plan establishes a foothold to be on an even level with the private insurance industry. The small business, sole proprietor, and the individual no longer has a need to settle for a second rate personal health plan because the basic needs through the state of New York are complete and comprehensive.
At www.nychealthplan.com, they explain in detail all the insurance initiative entails for the members of the working community. New York residents who live and work in the New York area are paying increasingly a huge average monthly cost for health insurance which in turn means a very high annual insurance rate on their health police.
Over two-thirds of individuals currently employed, not by large corporations, but by small business with less than fifty employees. Most often the small business found it extremely difficult to offer affordable health insurance because the annual insurance premiums have increased tremendously over the past few years.
New York insurance now endeavors to distribute information to the citizens living and working in the New York area. This vital information is associated with work and employment.  It also supports high quality exploration into area of interest to working individual and the self-employed entrepreneur. They are also now offering information on health insurance education for the mass working public.
Related posts from our blog:
No related posts.