Do Health Insurance Carriers use Medical Information for the self employed
May 19th, 2009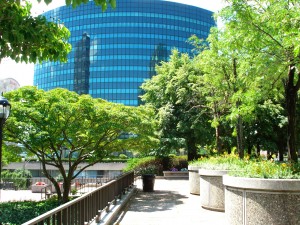 About 470 health insurance carriers are members of a corporation called the MIB group, Inc. The MIB (Medical Information Bureau) is a database that has been in existence for over a century. Founded in 1902, the MIB collects information on everyone that has health insurance (with insuring members of MIB) in the United States and Canada. The records that the MIB keeps are confidential; the information is only used for insurance reasons.
Health insurance carriers that are members of the corporation report significant information about any applications you have filled out for self-employed health insurance, disability income insurance, long term care, life and personal health insurance. One might think that the MIB collects second hand information from your medical records. You picture all your private information becoming public knowledge, but that doesn't happen. The only way the Medical Information Bureau can receive information is with your permission. The MIB does not glean medical records for bits of usable information. The only way medical records are used is if you give permission for them to be used. Rest assured, the MIB does not have private investigators snooping around collecting information from you.
When you sign up for health insurance, which includes personal insurance, or health insurance for self-employed people, you are given something called a "MIB Pre-Notice about MIB" The MIB Pre-Notice is to inform you that the information you provide will be recorded in the MIB database, and that any future information that you give to an insurance company will also be recorded. The notice also informs you that the information from the database will be supplied to any MIB member health insurance company to which you file a claim. You will be asked to sign a consent form to allow for information to be shared with the MIB, and for the information already collected on you from previous insurance applications to be cross-referenced for future insurance applications.
In summary, the source of information that comes into the Medical Information Bureau comes from the health insurance companies that are members of the MIB Corporation. You have to consent to all information being gathered. You may not pay attention to all the forms you sign when you apply for health insurance, but one of those forms is a MIB pre-notice. Information is only gathered from doctors and medical files with your consent. An example of this would be when you have to go to your doctor for a physical to obtain personal insurance or health insurance for the self-employed. You have to consent for the information to be recorded in the MIB database. Nothing is gathered in secret. All information gathered and shared between the MIB and the health insurance providers is confidential. You won't have to be concerned that information about you is being shared with anyone other than the insurance companies and the MIB.
This is the information age; therefore security is of utmost importance. You would expect that any information you give concerning an application for health insurance is kept secure. All personal information is guarded against computer hackers. No unauthorized people can have access to your private information. The coding in which your information is encrypted is a security measure. No one other than the people concerned with recording and sharing your private information will be able to have access to the data collected on you. All the information gathered by the MIB will be used to help access your application for health insurance. The MIB will be looking at information such as pre-existing conditions, current health issues and more.
Related posts from our blog:
No related posts.