Dissecting New York Self-Employed Health Care Plan
May 29th, 2009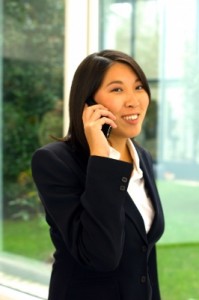 Besides the advantage of being your own boss, one of the added benefits of being self-employed in New York is the ability to purchase a health insurance plan specifically for the self-employed. What defines this insurance market is that the self employed create their own work, or as sub-contractors, run an assortment of businesses and services in various sectors. More often than not, these hardworking people, make to the least, a modest income and as everybody else, they do too have various insurance needs. Many of these entrepreneurs think outside the box, so having a plan that meets their needs is extremely important, especially when they are including their family members.
Health insurance carriers can offer self-employed individuals and small business owners a variety of options, which can be broken down to cover the following situations as such. If you are a "one man/woman business", and do not see your business growing in the future, a simple sole proprietor health insurance policy would probably work best. However, if you do foresee things going otherwise in the near future, you may want to find a carrier that offers both sole proprietor plans and group plans. This will give you the option of not having to switch doctors when you change to the group health plan equating to lesser headaches for you and more efficiency in your business, at the same time, putting that smile in your employee's faces!
As for plan designs, you have the same options that larger groups enjoy. One of the more common plan designs is an HMO. Its popularity is derived from it being a strict policy which limits freedom (you can only use in network doctors and hospitals). Even more common is an EPO, same general restrictions as an HMO though with the added benefit of not having to use a gate keeper. HSA's are becoming more popular because of their cost competitiveness, though as for all plan designs. It is what suits your needs best.
Unlike other states, one of the added benefits in New York is that, you are not required to provide health care information nor is a physical exam required. Also, you cannot be turned down based on health issues you may have.  However if you do have a "pre-existing condition", then it can be held against you for up to a period of 1(one) year.
When shopping around for a plan, it is always advisable and best that you personally do your research. It's better if you go over all of the plan benefits. Print out a detailed benefit listing and review it carefully. If you're not familiar with certain coverage's, call up the company and speak with a sales representative, until you have ALL the answers. You can always contact the New York State Insurance Department to find our ratings on carriers as well as complaints and contact information for each insurance company.
Related posts from our blog:
No related posts.