Disability Insurance and the Self-Employed (Part 1)
Sep 10th, 2009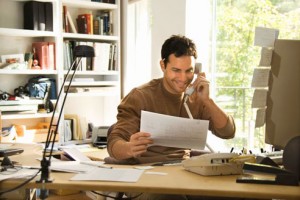 Society today is full with individuals who are self-employed. Some consider a group of one and others to have a few employees to help them manage their business. In either case they need to acquire medical health care coverage.  If they have not already done so, this is first and foremost on the list of important issues. In New York there is any number of insurance agencies accessible to help you find the plan for you.
Of course if you are a self-employed and have the assistance of a few employees, accessibility to a group plan is much easier, but what if you are self-employed as a group of one? Which agency do you begin? What medical health insurance plans are available to you? Would it be better to apply for an individual policy? Have you considered disability insurance coverage in case a catastrophic incident occurs in the future? For those self-employed individuals interested and thinking about acquiring disability insurance, whether as a separate policy or an addendum to a current medical insurance policy there are a few thing to consider. Through www.about-disability.com they go into detail to help you find which is best for you, such as:
Own Occupation is the inability to perform current employment expectations.
Modified Own Occupation is the inability to continue performing the mandatory duties of your current occupation.
Gainful Occupation is the inability to perform any current business related tasks based on education, training, and experience.
Though not considered often, it may be in your best interest to look into disability insurance coverage as well as a low-cost health insurance.
This is to provide a financial cushion for yourself and your family members in the event of a catastrophic accident or unforeseen debilitating illness.
Continuation of a guaranteed income between 50% and 65% of your gross annual income, depending upon the disability insurance program you choose.
Individual disability insurance income would continue for the duration the disability exists, unless you are able to get back on your feet.
This affords the individual peace of mind in handling month-to-month expenses.
The absence of acquiring affordable health insurance if you're self-employed could become very costly to you down the road. Trying to apply for state assistance could leave you wandering in a sea of red tape that could take months for a decision to render. Depending upon Social Security, providing you have been paying into the system could be costly for you as well. The time lapse could leave you bankrupt.
Related posts from our blog:
No related posts.