Disability Insurance and the Self-Employed – 1
Aug 19th, 2009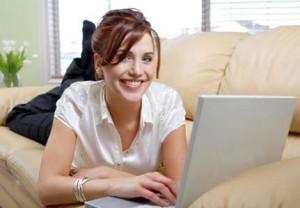 Working independently does have its rewards. Becoming your own boss, deciding how many days or hours a week you spend working and how far you are willing to travel. These decisions, being your own, are very rewarding, but there are other issues that need your attention as well, like affordable health insurance coverage.
One issue is searching for quality medical insurance and which provider to begin with. There are so many to choose from, but you can narrow this down by checking to see which ones are listed for your particular area. If you are single it will be easier because you only have yourself to consider. If you are married and have children, this might require a little more of your undivided attention. Assurant Health can assist and explain some of the items that will need your attention such as:
Comprehensive hospitalization.
Availability to out patient services.
Covered medical office visit.
Prescription drug coverage and what percentage.
Low monthly premium in exchange for a high deductible.
High monthly premium in exchange for a low deductible.
There is something else as a self employed individual that you want to consider and that is Disability Insurance Coverage. Though this is usually overlooked, it is necessary. This combined with group or individual health insurance will protect you and your family should you become injured while working. Being diagnosed with any form of Cancer was listed as the number one cause for long term disability. Today the number one ailments are obesity, diabetes and heart disease.
When you make the decision to look for good disability insurance, there are a few important items that you will want to keep in mind and search.
What is own occupation? If you are no longer able to perform in your current occupation you will remain covered with your health care regardless of what you do.
Full coverage until 65 when retirement benefits begin, anything less is a problem.
Always try to put money aside for an emergency fund. This will carry you over until your disability benefits begin, usually within one hundred eighty days.
Figure out how much you will require in return benefits. This can be adjusted as you grow older, but you will need to be diligent about it.
Be sure your disability policy is renewable. This means it will not expire until reaching age 65 when retirement benefits begin, just as your health insurance.
Related posts from our blog:
No related posts.