Health Insurance for the Self-Employed in the State of California
Oct 7th, 2009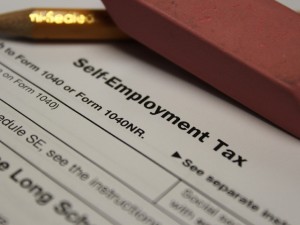 The self-employed from the state of California will go with the private health insurers licensed in that state, they are Aetna, Anthem Blue Cross, Blue Shield of California, Celtic Ins. Co. Health Net, Cigna Health Care of California, Kaiser Permanente of Ca, Western Health Advantage, Sharp Health Plan, and PacifiCare. The U.S, Health News reported that consumers found these insurance companies to be the best at preventing and treating illness within the state. A quick search on the net will help the self-employed individual find health insurance quotes.
There is no doubt that premiums are high all over the country, but there are advantages for the self-employed living in California. The United Health Foundation ranked California as 24th healthiest state in America.  This ranking will of course affect health insurance costs and keep them down overtime. And so some individuals but not all well be able to purchase a plan   The type of health concerns, which keep California costs down over time, is the fact that California has less smokers, obese individuals, and a low cancer rate.  It appears that Californians over all are concerned about staying healthy and that is a good thing for self-employed individuals who need good affordable insurance coverage.
Other issues, which directly affect health care and its costs, include the fact the violent crime has gone down by forty three percent since 1990, and premature death rates have declined by twenty-five percent in the last two years. Another good thing is that infectious diseases have also dropped by ten percent since 2007.
Now for the negative medical concerns for the state of California:
California ranks high in air pollution, and although Californian's appear to be concerned about smoking, binge drinking has gone up, to over sixteen percent of the population from the former fourteen percent. What is ironic is that even though the state population is healthy overall, the state still carries a high rate of uninsured individuals.  There is no doubt that California is an expense state to live in and that does affect the income and the ability of self-employed families to obtain health insurance coverage.
The state of California does have a major risk pool for individuals who would otherwise be uninsurable.  If you are self-employed and have a pre-existing condition or other reason why you cannot obtain insurance, inform yourself about the California State Managed Risk Medical Insurance Program. The California State Managed Risk Medical Insurance Program, may be the last available option for some people, however, there is a waiting list
Related posts from our blog:
No related posts.