Affordable Insurance and the Self-Employed
Dec 10th, 2009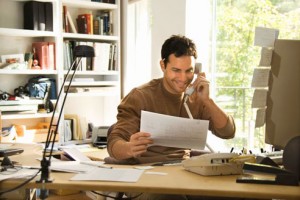 The demands that society is placing on the insurance companies today are becoming very difficult. The self-employed individual is insisting on more and more medical coverage and prescription drug coverage and the insurance companies are offering less. Everyone wants to make money, and everyone wants more for their services rendered and there is no difference with the health insurance industry.
The demands of today come with an insatiable appetite and this is now pitting the self-employed and the individual against the insurance industry that these same individuals once relied upon. Those who are currently self-employed are finding it is next to impossible to even find affordable health insurance. The problem is the cost keeps rising and there is no limit set as to how high it will continue to rise.
This is most notable in New York where the self-employed have almost tripled in strength. This is causing the health industry to take a second look because they now are realizing the new market that is out there. The health industry is beginning to learn that even the self-employed are consumers and they have been ignoring a fairly sizeable market.
In the past few years they have begun to take a second look and are offering individual health insurance to help satisfy this new market. The self-employed on the other hand must understand they are going to pay more for medical insurance coverage simply because they are not in a group. In a group policy the cost will come down some because the insurance industry will have a gauge to measure.
Unless the self-employed are adding other individuals to the policy the cost will remain high. This is explainable very clearly where they list for anyone to read all of the pros and cons facing the self-employed entrepreneur. If the self-employed have other family members helping them in their line of business they are eligible to add to the policy.
If the self-employed individual has a spouse who is employed full time there is a chance the spouse can add the individual to that health policy. Many insurance companies offer a variety of coverage so that is something else to look into before making a decision.
By researching the self-employed individual will be able to narrow down which insurance company offers the best health insurance quotes for the type of medical coverage expecting. In the beginning it can be a time consuming chore, but over time it will work out for the individual.
Related posts from our blog:
No related posts.