Advantages of Self Employment (Part II)
Aug 19th, 2009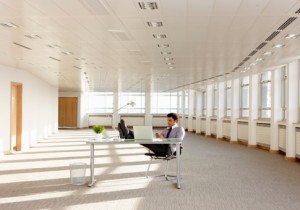 With so many individuals referring to themselves as boss, it does raise a few questions about the future of how conducting business is worth addressing.
Exactly who are these creative individuals striking out on their own?
What separates them from the countless others who are "employees"?
Is the future of self employment good for the stability of the economy?
How does being self employed affect the health care industry?
It does take a certain personality type for a creative individual to make a living working for him or herself. However these && entrepreneurs have always been the folk heroes of the American Dream as a whole, not just exclusively within the borders of New York.
The reality goes back to the beginning of the Industrial Revolution that really swung the mindset of working at home on one side and leaving the home for a brick and mortar building on the other side. However, today the trend seems to be rolling back time because more and more individuals are being creative, individualistic and even purchasing personalized health insurance while, in the activities of creating a sustainable income.
The beauty of working alone is the reduced stress factor of being your own boss by setting your own work hours. Acquiring a reasonably affordable health insurance plan requires a bit of homework too.
Average annual premium for family coverage in 2008, $12680.00.
Average annual gross income, family of four in 2008, $59390.00.
Average percentage of health cost, family of four in 2008, 25%.
With 12.8 million independent people today, employing an average of one to nine employees individual health insurance are && skyrocketing. For example:
2009 Average landscaping business (family run) employs ten people.
2009 Healthcare cost of maintaining a group policy $35143.56.
2009 Healthcare cost broken down by monthly premium $2928.63.
2009 Healthcare cost broken down monthly per employee $292.86.
Now, does the employer try to absorb this hefty cost? There are other insurance policies and taxes, referred to as the turn key factor the employer must absorb. Does the employer then require his employees to pay a portion of the medical to lighten the load? This is becoming a growing problem not just for New Yorkers, but also for all Americans.
Related posts from our blog:
No related posts.