A closer look on Indiana Small businesses and Group Health Insurance
Jun 5th, 2009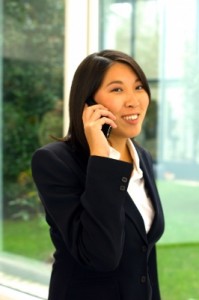 There are thousands of self-employed Hoosiers who are going without health insurance coverage. All personal insurance care policies in Indiana are medically underwritten, which means there is no guaranteed issue for personal and family policies. Based on the answers you give on your application for health insurance, the underwriters will allow insurance companies to evaluate your past and present health history. Insurance companies in Indiana can approve, deny or exclude you for a period of time based on the information in your health history. According to Indiana health insurance laws an insurance carrier can "look back" 12 months into your health history.  The insurance company can choose to exclude you from benefits for pre-existing conditions for a period of 24 months.
If you are a small business owner with 2 to 50 employees, you may get group health insurance plan for the self-employed, which is guaranteed issue. Guaranteed issue means that as an employer, you cannot be denied health coverage based on your current and past health history. However, insurance care providers may impose a 6-month "look back" period; the members may be excluded for pre-existing conditions for a period of 9 months, unless the employee has Credible Coverage. In order for individual member's Credible Coverage to be accepted, the individual cannot have let his/her previous health plan coverage lapse for more than 63 days.
When an employee of your small business enrolls in your group health plan, you, as the employer can impose a waiting period. For instance, many small business employers place their employees on a probationary period for 3 months. This period is usually a period in which the employee and the employer get to know one another. This period of time allows each party to decide if the employee and employer are a good fit. During the probationary period employers generally withhold the benefits until the employee's status changes from probationary to full time employee.
Since group health plan for the self-employed in Indiana is medically underwritten, the insurance carrier is allowed to ask health questions. Based on the answers to those questions the health insurance provider can determine the insurance rate to be charged for the entire group. Regardless of the past and present health of the individuals, the group health insurance rate cannot be more than 35 percent of the standard rate for group health coverage.
In the state of Indiana an insured employee who leaves his/her place of employment from a small business is eligible for health coverage from the employer's group health program. According to COBRA law the former employee can keep this insurance for a period of 18 months. The former employee will be responsible for the entire cost of the premium.
Related posts from our blog:
No related posts.