A Changing Health Environment
Oct 30th, 2009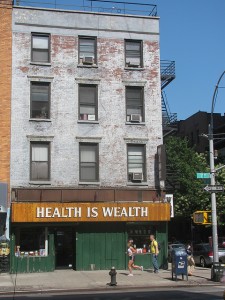 In today's ever-fast paced environment we have many issues that require addressing, especially the issue of modern health provisions for all citizens. There seem to be so many citizens, including the entrepreneurs of New York who are without the necessary provisions of an insurance provider. Unfortunately, the stark reality today is that nine out of every ten individuals who remain under the age of sixty-five do have medical health insurance coverage. These individuals request and maintain medical insurance coverage through joining group insurance plans.
Many self-employed will cover the entire cost of the health provisions for each of their employees. Other entrepreneurs ask that their employees enroll in the group affordable health insurance provision system. They pay out of pocket, a portion of the health cost. Either way the point is that most individuals do have health coverage unless they become unemployed.
In the unfortunate circumstance of the individuals who find themselves temporarily unemployed they could communicate with their original insurance provider to see what other options they offer. Many of the insurance providers carry:
The short-term insurance policy or a temporary insurance policy will provide the individual up to a six-month period with insurance coverage.
Many places of employment carry a vantage point with the option to buy into a COBRA plan when a long-term employee is no longer in employ for a period of time.
However, the consideration of universal health care is not the answer either. The reality of the matter is that nine out of ten individuals under the age of sixty-five have a comprehensive medical insurance plan with their current employer. Most employers who offer the option of medical insurance coverage offer this coverage at no cost to the employee. Then there are other employers who request their employees pay a portion out of pocket to help with the rising expense.
On the other hand, if an individual develops a severe condition such as cancer or heart disease and finds they no longer in employ, this presents a difficult situation for the individual. The loss of insurance coverage is possible through something simpler and less threatening like a divorce too. The individual may try to discuss this with the previous insurance provider to find out what other plans they offer for low-cost health insurance. Though there are other insurance plans the cost unfortunately is more than the individual can afford and this is where the dilemma of insurance coverage begins.
Related posts from our blog:
No related posts.