Benefits of Fitness Trackers
Mar 29th, 2013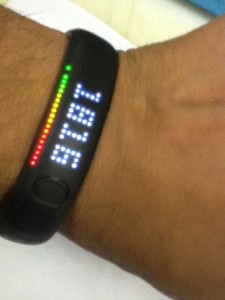 Healthy diet and exercise are the cornerstones of weight loss and maintenance. While it may be easy to track your diet since you can see what you eat, tracking your daily activities is another thing. This problem has led to the development of fitness trackers like Fitbit, Nike Fuel Band, and Jawbone Up. These gadgets are equipped with sensors to track you all day long to help you reach your goals. Here are some benefits of using these devices:
You can see your problem areas
Seeing a number on your health level can help you achieve your fitness goals. Fitness trackers can record your steps, calories burned, and hours of sleep, so you'll see the areas where you need improvement. These gadgets will make you aware of your shortcomings so you can make the necessary adjustments.
You can keep track of your progress
Using a fitness tracker forces you to think about how to get the most out of your workout routine. Trackers allow you to set your goals – such as steps per day or calories burned – so you can monitor your progress. Seeing your numbers go up is great for motivation and setting future goals.
You can push yourself safely
You should know your limits to avoid injuries. However, knowing your limitations may be confusing. Fitness trackers let you compile data from your daily habits and show you trends over time. So, if you're slacking off too much on your non-workout days or not burning enough calories on the treadmill, you can modify your workout routine or your daily activities accordingly.
You can be consistent
Your fitness success depends on how consistent you are. No goals can be achieved overnight. You can lose sight of the big picture when you're lost in the day-to-day struggles. Seeing the graphical view of your progress helps you stay consistent in performing your daily tasks.
Related posts from our blog:
No related posts.