Self-Employment And Affordable Health Insurance
Feb 8th, 2012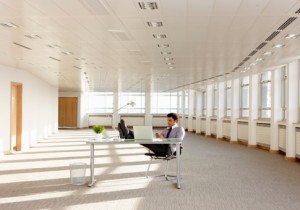 Millions of Americans dream of being their own boss. Unfortunately, most of them find it difficult to purchase affordable health insurance because they are self employed. Being self employed does not mean you should go on living uninsured because you cannot secure health insurance even if you can afford to get one. Fortunately, you can take a few steps to purchase an ideal self employed health insurance.
The first thing health insurance companies ask you upon application is when was the last time you had health insurance. You may be required to pay a higher premium if you have not had health insurance for more than 60 days. If possible, you must maintain some form of insurance at all times. If you are moving from a traditional job to being self employed, you can purchase a temporary health insurance plan until you can decide which long term policy you should choose. Most insurance companies offer very reasonable temporary health insurance rates for healthy individuals.
Enrolling in an HMO plan is also a very good option for the self-employed. These plans are usually the most affordable ones you can find. What they lack in coverage options they make up for in price. Before making a decision, you should determine what your coverage needs are. You have to review the out-of-pocket expenses which are often connected with this policy.
Policyholders are required to pay a standard co-payment every time they see a primary care physician and a higher co-payment if they need to see a specialist. You should note that HMO plans usually require you to visit a primary physician before being approved to see a specialist. This means that if you need to see a specialist you have to pay the co-payment for your primary physician visit and the co-payment for your specialist visit as well.
You can also save a lot of money by enrolling in a Health Savings Account. With this account, you can save a portion of your earnings in a special tax-free account in order to cover your medical costs. This is a very useful option especially if your policy requires high deductibles or co-payments out-of-pocket.
If you already have a preferred physician for your regular visits, you should make sure your insurance company has him or her under their network before making your purchase. If your HMO network does not have your doctor in their network you may want to choose another option to keep seeing your preferred doctor. Whatever option you decide for your health insurance needs, you can always benefit from looking around for the best value for your money.
Related posts from our blog:
No related posts.