Start Healthy Cooking at Home
Oct 2nd, 2012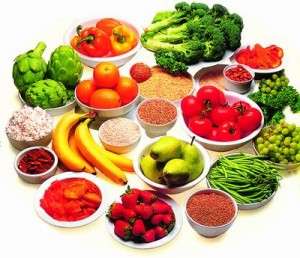 Healthy cooking at home can be a big challenge especially if you're always on a rush. But no matter how fast we live our lives, a healthy lifestyle is always within our reach. Healthy cooking is a big part of a healthy lifestyle, it enables us to control what we eat, eat nutritious food, and lower our risk for diseases such as heart disease, cancer, and diabetes. Here are some tips to start cooking healthy at home:
Stock Up
Keep your share of healthy ingredients in the pantry or refrigerator. Having the right items within your reach will make food preparation fast and easy.
There are a lot of items you will need aside from fruits and vegetables.
For your protein, get canned tuna, salmon, sardines, chicken and turkey breasts, assorted beans, omega-3 enriched eggs, and tofu.
Choose whole grains such as brown rice, barley, oats, wheat bread, and amaranth. They are rich in fiber, low in fat, and a good source of complex carbohydrates.
Include seeds, nuts and nut butters. Opt for non-fat or low-fat milk and cheeses. Use healthy oils such as olive, canola, and sesame.
Other important healthy cooking items include, zero trans-fat margarine, low-fat salad dressing, canned tomatoes, tomato puree and paste, assorted vinegars, sugar-free ketchup, mustard, low-sodium soy sauce, and assorted herbs.
Time Saving Steps
Knowing what you want to cook will save you a lot of time. Create a weekly diet plan and shop for the ingredients by the week. When you have some time, chop your fruits and vegetables ahead of time according to the recipe and store them.
Cook in bulk and store the leftover for future lunch in the office or dinner. Use a crock pot or slow cooker so you can enjoy a healthy dinner when you get home.
Make Recipes Healthier
You can make your favorite recipes healthier by substituting ingredients. For example, you can make healthier burgers by using ground turkey instead of ground beef. Use brown rice instead of white rice. Substitute honey for sugar. Use low-fat milk or cheese.
Add more vegetables to stews and casseroles. Choose Canadian bacon instead of regular ones. Use egg whites instead of whole eggs. You don't have to follow all the ingredients in your favorite recipes every time. Who knows, you might come up with something better when you make some changes.
Use Healthy Preparation Methods
Food preparation makes a big difference. Choose recipes that use healthy food preparation methods such as baking, steaming, roasting, sautéing, grilling, and stir-frying. Use healthy oils such as olive and canola. Reduce sodium by adding herbs for flavor instead of seasoning rich in sodium. Add hot peppers, vinegar, mustard, citrus, and tomatoes for flavor.
Source: NYHealthInsurer.com
Related posts from our blog:
No related posts.