Should Schools Prohibit Kids From Applying Sunscreen?
Jun 29th, 2012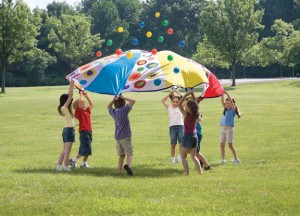 Jesse Michener, a mother in Tacoma, Washington  was furious after seeing that her daughters' skin got burned. Her daughter had spent five hours on a school field trip without sunscreen. School policy does not allow children to apply sunscreen unless they have a doctor's permit. This law exists in all states except California. The reason behind the law is to protect children from allergic reactions that sunscreens and lotion may cause. The law does not allow children to bring sunscreen or reapply it  in school.
Violet, 11, Zoe, 9 and Eleanor, 7, set out on a field trip and were expecting a rainy day. Because of this, they didn't bother applying sunscreen. However the sun came out mid-morning. Even if they were able to apply sunscreen before coming to school, they would have needed to reapply to make sure they're protected until the afternoon.
The problem is Zoe has albinism, a condition that makes her skin extra sensitive to the sun. And because of this, she had always been careful in protecting her skin against the harmful rays of the sun.
But how can they do this if bringing sunscreen is against school policy? Even if they move to another state (except California) they will still not be able to protect themselves without having to acquire a permit from the doctor.
When the children came home from school, Jesse had to rush them to a local hospital.
Even some physicians can't fully understand the logic of this law. "I can't see any justification for any school to tell a child that they are not allowed to apply sunscreen to protect themselves from the harmful UV rays that we know cause skin cancer," said Dr. Doris Day, Dermatologist. "There's just no reason for it."
"I did share with the principal that any policy that didn't allow her to use common sense was something that I had to do something about," Michener said. She shared this ordeal in her blog and gained support from parents across America.
Do you think schools are right in prohibiting kids from applying sunscreen on school grounds? Perhaps their  concern has to do with adverse reactions to the chemicals in some sunscreens. If a child does have an adverse reaction how would it effect the schools medical insurance  rates and their possibility of lawsuits.
Related posts from our blog:
No related posts.