New York State Health Insurance Options
Jan 23rd, 2012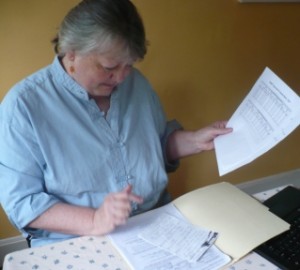 The New York State Insurance Department is tasked to supervise and regulate insurance business operations including all health insurance programs in the entire state. Meanwhile, the New York State Department of Health is in charge of all individual programs to ensure that the health needs of residents are met.
Child Health Plus
This New York state health insurance program is intended for children in low income families without health insurance coverage residing in the state of New York. Children under nineteen who are ineligible for benefits under Medicare or the state's public employees health plan may also qualify for Child Health Plus. Those who are planning to purchase the plan can choose from a list of providers. Benefits include emergency care, hospitalization, well-child care, immunizations, and prescription drugs. Lab tests, x-rays, dental and vision care, and treatment for injuries and illnesses are also covered. Coverage is free for children belonging to families with below poverty level incomes. Those who are above the poverty level pay a monthly fee according to income level.
Healthy NY
This state-sponsored health insurance program is available for small business owners, sole proprietors, and working individuals without health insurance. Applicants need to meet income requirements in order to qualify for this coverage, they should also reside in New York State, and not qualified for Medicare or employer-sponsored insurance coverage. Candidates should be without health insurance coverage for 12 months prior to application. They can also qualify if they lost coverage due to a specified event like leaving the workforce or losing employment. There are four plans available for applicants to choose from, optional prescription coverage and high deductible plans are also available. Small business owners with fewer than fifty employees can offer their workers health insurance coverage through the Healthy NY program.
HIV Uninsured Care Programs
Individuals with HIV infection residing in New York State may receive health benefits under the HIV uninsured care programs. This program is created for those without health coverage or if their health needs are not provided by their existing coverage. The program provides home care to chronically medically dependent individuals. Services include providing nursing care, intravenous therapy administration, and medical equipment. The AIDS Drug Assistance Program is also available for people with HIV/AIDS. The program provides free medication and primary care services at chosen hospital outpatient departments, doctors' offices, and clinics. The Insurance Continuation Program is available for individuals to help with the costs of continuing health insurance through employer-sponsored programs, individual policies, and COBRA.
Related posts from our blog:
No related posts.