How to Find a Good Doctor
Nov 27th, 2012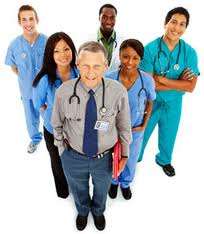 Having a good doctor is essential if you want to get the most out of your health coverage. There are primary care physicians, specialists, and even dentists to help you get the right care you need. Unfortunately, finding the right one may not be as easy as checking the web for doctors with five star ratings. This time, you might need to do some serious research and leg work. Here are some tips on how to find a good doctor:
Know what type of doctor you need
You will need different kinds of doctors for different stages of your life. If you have special medical needs you will require a specialist or a primary care physician who knows exactly what you need. Whatever the case may be, your best starting point is a primary care physician.
Consider your medical needs; do you only require simple medical checkups? Or do you have special problems like heart problems or renal problems? Are you at risk for diseases such as diabetes, cancer, or osteoporosis? A primary care physician can help you with your basic medical needs and refer you to a trusted specialist if you need special care.
Find a doctor that can provide for your medical needs. It's a good idea to choose someone who has experience with dealing with your problems. If you are completely confused, a primary care physician is a good bet because of their network of specialists for your referrals.
Who's available in your plan?
Now that you know what type of doctor you need, your next step is to find out who is available to you. You may find a great doctor, but they may not be covered by your health insurance.
Start by looking at your health plan's list of available doctors. Next, narrow your list down according to specialty and cross-check your short list with other databases. Check out the annual "top doctors" list from your local magazine. You can also do a Google search for "top doctors + (your city)" for more information.
You need to be patient; finding a doctor who looks good on paper is not an easy task. You can cut your list further by looking at the doctors' certifications. Certifications are a good indicator that the doctor is up-to-date with the latest trends in their practice.
Your family and friends are also a great source for finding a good doctor, especially if you are looking for a dentist or a specialist. Ask your family and friends about their experience with their doctor and find out if they are confident enough to recommend them.
Choose a doctor that matches your personality
After narrowing your options, check out which of the doctors suit your personality best. A good relationship with your doctor can be just as important as their skills.
Visit the doctor's website to get a good idea of what they're like. Look at the pictures of their office or watch their videos. You can also talk to the doctors you are considering over the phone to get better idea of their personality.
Finding a good doctor that suits you can be challenging. Thankfully, there are ways to improve your chances of finding the right one you can trust with your medical needs.
Source: VISTA Health Solutions
Related posts from our blog:
No related posts.