Hepatitis C Claiming More American Lives Than HIV
Feb 21st, 2012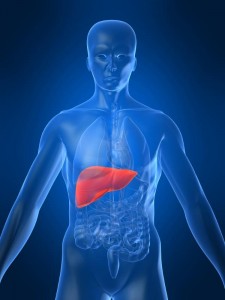 Hepatitis C cases have been steadily increasing to claim more lives in the United States in recent years; and in many cases, patients do not even know they have the disease, a recent government report finds.
Data reviewed by the U.S. Centers for Disease Control and Prevention (CDC) showed that from 1999-2007, more Americans have died from Hepatitis C than from Human immunodeficiency virus (HIV). Most of these deaths involve the middle-aged population.
"These findings demonstrate the need to confront the health threat presented by chronic hepatitis B and C in the country," according to Dr. Scott Holmberg, head of the Epidemiology and Surveillance Branch in CDC's Division of Viral Hepatitis.
According to the CDC, about 3.2 million Americans are living with Hepatitis C infection. This disease is a major cause of cirrhosis and liver cancer. It is estimated that 50 to 75 percent of infected adults are not aware that they have the slowly progressing disease.
Hepatitis C is transmitted through use of infected needles, blood transfusions received received before routine blood-screening was established in 1992, and sexual contact. It can also be transmitted from mother to infant in some cases.
"Chronic hepatitis is a major cause of premature deaths in the U.S.," says Holmberg. "Failure to seek treatment for viral hepatitis can later lead to expensive care and treatments, costing patients several hundred thousand dollars over their lifetime. Fortunately, early detection and intervention can save lives and money."
"The new study suggests we must increase hepatitis awareness and the importance of testing," Holmberg said. "Screening for hepatitis will improve diagnosis and treatment, leading to a reduction of hepatitis-related deaths."
The researchers used death records of some 22 million Americans from 1999 to 2007 and looked for deaths caused by hepatitis B and C, and HIV. The report was published in the February 21 issue of the Annals of Internal Medicine.
Investigators found that there are more deaths caused by hepatitis C compared to HIV (15,000 versus 13,000). They also revealed that those who died from the disease are mostly middle-aged.
According to the report, 73 percent of those who died from the disease were aged between 45 to 64 years old. "As the population of Americans who suffer from the disease has aged and entered the high-risk age group for hepatitis C-related disease, deaths associated with the disease have increased significantly," Dr. Holberg said.
There are vaccines for hepatitis B, but none for hepatitis C. If the trend continues, deaths from the disease can reach up to 35,000 annually by the year 2030, researchers predict.
"This is a significant study because it documents and confirms what we already know," according to Dr. Eugene Schiff, director of the Center for Liver Diseases at the University of Miami Miller School of Medicine. "What we need at this moment is to improve routine screening for hepatitis C," added Schiff, who was not part of the research.
"Important changes are now being made regarding hepatitis C treatment," according to Schiff. "Many people find it difficult to tolerate the current treatment which involves a cocktail of drugs, antivirals and interferon."
"Interferon-free treatment will be available in about two years," Schiff said. "This will result to higher cure rates with lesser side effects, making treatment more tolerable."
Related posts from our blog:
No related posts.