Green Tea Lowers Disability Risk, Study Suggests
Feb 6th, 2012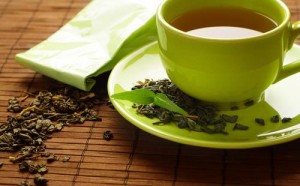 Drinking green tea may keep elderly adults more active and independent compared to their peers over time, a Japanese study covering thousands of adults suggests.
Antioxidant chemicals present in green tea may help fight off cell damage that can cause various diseases. There are numerous studies involving green tea's effect on everything from hypertension to different types of cancers, yielding mixed results so far.
Published in the American Journal of Clinical Nutrition, the new study aimed to address the question whether or not green tea drinkers have a lower risk of disability and weakness as they age.
Researchers from Tohoku University Graduate School of Medicine led by Yasutake Tomata studied close to 14,000 adults aged 65 years or older for three years.
The study found that those who consumed the most green tea also had the least risk of developing "functional disability," or difficulties with performing daily activities or basic needs, like bathing or eating.
Research shows that about 13 percent of the subjects who consumed less than a cup of green tea each day became functionally disabled. On the other hand, only 7 percent of those who drank at least 5 cups a day shared the same fate.
"The consumption of green tea can be significantly associated with a decreased risk of incident functional disability, even after making adjustments for other factors," according to Tomata and his team.
However, the study did not prove that consuming green tea alone was responsible for keeping people agile as they age.
People who love drinking green tea usually had healthier diets, consumed more fish, fruits, and vegetables. They also have more education, greater mental sharpness, fewer heart attacks and strokes, and lower smoking rates.
They are also more socially active, having more family and friends to rely on.
But even if these factors were considered, green tea consumption is still tied to a lower risk for disability, according to researchers.
Those who had at least five cups of green tea a day had 30 percent lesser risk of developing disabilities compared to those who drank less than one cup a day. Those who drank three or four cups per day had 25 percent lesser risk.
It is still unclear exactly how green tea can lower disability risks. However, the researchers noted a recent study which found green tea extracts seem to enhance leg muscle strength in women.
While consuming small amounts of green tea and its extracts may be safe, they still contain caffeine and some amounts of vitamin K, potentially interfering with anti blood clotting medications.
Related posts from our blog:
No related posts.