Five Things You Should Know About Diet Pills
Jun 26th, 2012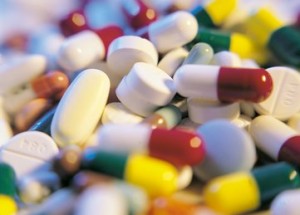 Consult your doctor before taking prescription diet pills
Some diet pills are regulated by the United States Food and Drug Administration (FDA), these diet pills can only be prescribed by a physician. Prescription appetite suppressants such as Benfluorex, Cathine, Phentermine, and Sibutramine affect your nervous system — reducing appetite and food consumption, leading to weight loss. Fat blockers like Xenical inhibit fat absorption and release it as waste. It is important to consult your doctor and obtain a prescription if you have medical reasons to take diet pills. Here are some other things you should know about diet pills.
Beware of OTC diet pills
Some diet pills such as Alli, Bitter Orange, Chitosan, Chromium, Green Tea Extract, and Hoodia can be bought without a prescription at the local drug & health food store. These pills work as appetite suppressants, energy boosters, and fat blockers. These pills and their effectiveness are not necessarily approved by the FDA, so buyers should be aware of these products' claims.
Diet pills aren't magic
There are no short cuts to losing weight. No pill can accomplish what hard work and dedication can do. Some prescription diet pills can help patients lose weight with close physician supervision. Manufacturers of OTC diet pills make outrageous claims about their products which may be unreliable because they are not reviewed by the FDA. Diet pills may pave the way for a lifestyle change, but nothing beats healthy diet and regular exercise.
Some diet pills do help
Diet pills can help patients jump start their weight loss programs. Appetite suppressants can help you avoid intake of excess calories, helping you stick to healthy eating habits. Energy boosters provide the extra push needed to help you get through your exercise routine. Diet pills should only be taken for a short period of time to avoid developing tolerance and rendering them ineffective.
Beware of side effects
Prescription and OTC diet pills can have minor side effects like diarrhea, headache, nausea, cramping, and insomnia. However, some diet pills have been known to cause serious medical problems. The combination of fenfluramine and phentermine can cause serious heart problems. Ephedra, a stimulant found in some OTC diet pills increased the risk for heart attack and stroke. A product known as "Japan Rapid Weight Loss Diet Pills" was found to contain phenolphthalein, a suspected carcinogen in the United States.
Related posts from our blog:
No related posts.