Are you addicted to technology?
Jun 13th, 2012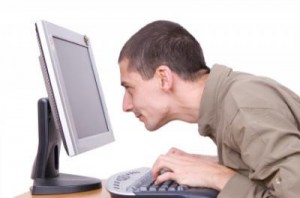 Are you totally dependent on and addicted to technology? How long can you stay away from your PC? Your iPad? Your smart phone? Do you squeeze in work when you're on vacation? Some of us don't really stay away from work and take time to be free. Our workday continues at home online or on our mobile phones. Technology allows us to do great things, but only if we control it and not the other way around.
Technology gave us the ability to stay connected with almost anyone at any time, but not everybody sees this as a positive thing. Most of us have to deal with "technostress" or the "modern disease of adaptation caused by an inability to cope with the new technologies in a healthy manner", as defined by Craig Ahmed, leader in technostress research.
With technologies that allow us to work longer hours, finding time to relax and enjoy downtime is getting harder and harder. Knowing how to control technology is key to finding the right balance between work and leisure. Here are some tips to help you handle your technostress:
Set limits. You might be amazed the first time you realize how technology can increase your productivity. However, no technology can replace your real life experiences and meaningful relationships. Disconnect whenever the situation calls for it such as dinner time. Limit your connectivity time; inform your boss, co-workers, family, and friends regarding your availability and when they can expect e-mail replies or phone calls.
Take breaks. Time passes quickly when you spend time on the computer. Take a break every hour or between tasks. Leave your desk and walk around to get your heart rate up and improve circulation, this can reduce your stress levels. You can also step outside to stay in touch with nature. Avoid eating lunch at your desk even if you feel you have to get many things done. A well-taken break can make you feel more alert and energized for upcoming tasks.
Make healthy decisions. Eliminating bad technology habits may not be enough, you may need to replace them with positive ones that help improve you and your relationships. You don't have to check your e-mails as soon as you get home, instead you can spend quality time with your family first. Take your mind off work and realize that you can always get back to it at a later time.
Connect in person. If possible, connect with people face-to-face instead of relying on e-mails and text messages. Lack of social interaction can bring isolation and feelings of loneliness. Social connections are important for mental health and can lead to long life.
Prioritize your health. Don't allow technology to mess with your physical and mental health. Exercise regularly, eat properly, and have enough sleep. Keep your mind off technology when you take a vacation. Taking time to relax will help you get ready for your future tasks. You can always face technology when you're ready for it.
Related posts from our blog:
No related posts.