Health Insurance Options For Self-Employed Individuals
Dec 30th, 2011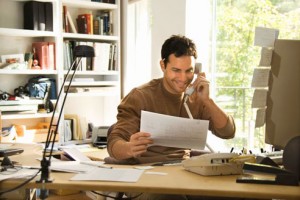 The high cost of health insurance is one of the major challenges faced by self-employed individuals. This is one of the factors which lead self-employed individuals to rejoin the corporate world, or take on a part time job. Buying health insurance on your own may be too expensive. It's even more difficult for those struggling with their business expenses and trying to keep their business afloat at the same time.
You may be thinking that you no longer have any other options. You may think that health insurance is something that you can live without especially if you are self-employed. However, living in America without a health insurance is like living on the edge. An unfortunate event can land you in the hospital. And as we all know, the cost of medical bills in the US is one of the most expensive in the world. Without health insurance, both your physical and financial health is in critical condition.
However, several self-employed health insurance options are still available. They may be hard to find, but they do exist. The following are some options:
Individuals who recently became unemployed have the option of extending their previous employer's health insurance coverage by using the  Consolidated Omnibus Budget Reconciliation Act otherwise known as COBRA. This 1985 act allows employees to remain with their previous employer's health plan for up to 18 months after leaving their job. However, continued COBRA coverage can be very expensive since the employer will no longer subsidize your premium payments. You will need to shoulder the entire payment for your health plan. But this is still a cheaper option compared to finding a health insurance on your own.
Companies with 1 to 50 employees are eligible for small business group insurance plans. You can purchase a group health insurance plan even with just one employee! Oftentimes, a group plan may be more affordable than an individual plan. You just need to do a proper research.
Find out if you can join any local organization which offers health insurance within your area. Freelancer's Union is an example of this organization. This group offers affordable health insurance and added benefits for qualified individuals.
Select a plan with higher deductible to lower your premiums. Having a $5,000 or higher deductible will give you ample protection; but you won't have extremely expensive monthly insurance payments. You can keep the money you save on a separate account, giving you more security and flexibility.
Make sure you shop around before making a purchase. Self-employed individuals make difficult business decision everyday. Finding the right health insurance is simply another challenge for all of us.
Related posts from our blog:
No related posts.