Buying a New Hampshire Self-employed Health Insurance Plan
May 29th, 2009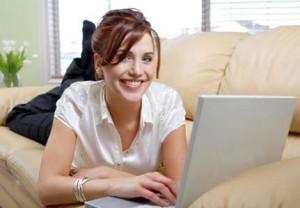 When you are self-employed you have no one to fall back on but yourself. More than likely, you can't even buy a burger and a fries until you know you have earned enough to meet all your financial obligations. Heaven forbid if you lacked health insurance because you felt you couldn't afford it. New Hampshire health insurance for the self-employed can be an expense and more than likely  you would rather do with out, but you have to have it, or risk financial ruin if something were to happen to you. Deciding on insurance plan that fits your needs may take a little time. It is a good idea to go online to get a self-employed quote for several plans before you settle on what type to buy. A quote will give you a ballpark figure of each self-employed health insurance rate, for which you run a search on what companies offer low cost health insurance for the self-employed in New Hampshire?
There are several companies; Anthem health plans, Blue Cross Blue Shield, Cigna, Celtic and other insurance companies that offer coverage to meet different needs. You may find that an individual health plan will meet your needs. Though being a sole proprietor purchasing an individual plan is counter productive. Even though you're on your own, many insurance carriers view sole props more favorably as compared to individuals.  Statistically sole proprietors tend to work more and use their coverage less affording and better rates than individuals.
Some places that you may want to approach for an insurance plan are associations, Chambers of commerce and the World Wide Web. Many businesses have a large member base, which  affords them better buying power. In many cases they are able to band all of their individual members in a large group, giving them the same buying power that large companies have when they go to negotiate a plan. You may also want to contact your local Chambers of Commerce; similar to an association they have similar buying power, as well as the added benefit of supporting your community.
As with any insurance company and plan it's a good idea to compare carriers and different plan designs as well as the overall health of the family. Is anyone ill in the home that will require continued attention and care? Are prescriptions regularly taken? Is anyone currently pregnant? Insurance companies have the right to know of your medical condition before they sell you a policy. Besides health, find a policy to suit your needs. An HMO plan requires that you stay within the network and be "gatekeepered" where a medical professional coordinates your care. A POS plan allows you to utilize out of network providers however premiums will most likely be higher. Don't forget to thoroughly research each carrier, as not all insurance companies are alike. Your doctors and hospitals may only be members of Health insurance Company A, but not company B. That has a tremendous sway over ones decision to purchase a plan. Do the appropriate research and give yourself plan of time to pick the ideal New Hampshire health insurance plan.
Related posts from our blog:
No related posts.