Looking for Health Benefits
Nov 23rd, 2009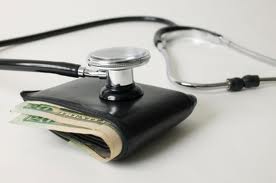 Within the borders of New York State it is becoming increasingly difficult to purchase a quality health insurance plan to protect self-employed individuals from catastrophic events that will occur. The current belief among the populous is once they have medical health insurance coverage for any illness or accident they have satisfied a personal need. Over the years the insurance companies have discretely changed and or rearranged the rules. The addition of legal addendums, to your policy has reinterpreted the original text and there are many items you are no longer covered.
For an individual entrepreneur to shop around for a more in depth insurance policy will leave one disillusioned because of the high costs. Most insurance policies today are unaffordable for the average citizen. There are a few items to keep in mind when searching for a self-employed individual insurance policy.
1.  A low deductible means higher premium costs.
2. A high deductible lowers the average monthly cost for health insurance.
3.  Look for insurance policies with a low out-of-pocket expense.
4.  Insure you will have access to the physician of your choice.
5.  Complete hospitalization if required without prior permission.
Insurance policies write in such language that it is difficult at times to fully understand precisely what is included and what is not included. It takes time and patience to read through in its entirety. Items to look for are those that exclude or limit health care coverage for pre-existing coverage when it pertains to you. If you are afflicted with diabetes, heart disease, Parkinson's disease these are issues you will want to research further. Investigating how long the waiting period is for health coverage regarding pre-conditions is an important issue. Is the waiting period three months, six months, twelve months, or eighteen months? How will this ultimately affect you during the waiting period?
We can explain in detail how to research and find an insurance policy that will fit your needs and that of your immediate family. Children have provisional health coverage, providing they are under the age of nineteen. Children living with you over the age of nineteen must register in a college or university for individual health insurance to continue.
Many parents and the self-employed overlook this one small issue when providing health benefits for their children. To continue a policy with low cost health insurance it will become necessary to purchase a separate policy for a child over nineteen years, still residing at home.
Related posts from our blog:
No related posts.