Medicaid: No Longer an Affordable Health Insurance Option
Июл 30th, 2014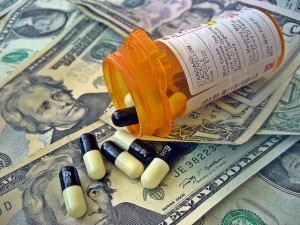 This week news of more Medicaid cuts have surfaced. It has come to a point that even hospital stays are being limited to as few as 10 days per year. States are becoming creative in curbing Medicaid costs. The federal law allows states to make cuts on some health care services that are deemed optional such as limiting the adult diapers they cover, limiting the number of check ups covered and eliminating coverage for eye check up and eyeglasses and dental exams.
Limiting  services is another strategy that will drive more people to turn to private health insurance plans to get the adequate care they need but premium rates will be very high.
The federal government through the health care reform is planning to add 16 million more people to the program by 2014. As early as now, various cuts are already made to keep the program alive. These cuts are expected in vision care services, dental care, doctor visits and even hospital stay. But health care costs are on the rise and with more people added to the program, how can we expect Medicaid to provide adequate coverage?
As states scramble to find ways to cut medical and insurance costs, quality of care is at risk. director. Cindy Mann, Medicaid director said that while they are "working with states to provide them with flexibility to run their Medicaid programs and reduce their costs, they must also ensure the  program continues to meet the health care needs of the children, people with disabilities and the elderly whom it serves."
What might happen in the near future is that most Americans will have an affordable health insurance coverage but benefits will be very limited. Options in terms of health care providers might also be reduced. Reducing reimbursement rates will push physicians and hospitals to close their doors to new Medicaid patients. Part of the budget of the new health law will go to the establishment of more health care facilities. But who will be left to treat Medicaid patients? Instead of being treated by physicians, people will only see nurses and doctor's assistants.  What's the point of having coverage when you can barely access health care? Having an affordable health insurance coverage does not equate to healthier Americans.
Related posts from our blog:
No related posts.