Want To Live Longer? Drink Coffee, Study Suggests
Май 21st, 2012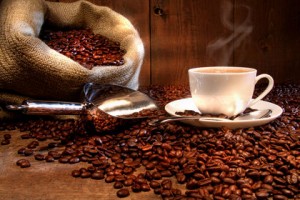 Coffee lovers have something to rejoice about. A new study claims that the famous drink may actually benefit health.
The study followed 400,000 coffee drinkers aged 50 to 71. Researchers have found that those who enjoy their daily dose of java may live longer than their counterparts who forgo the drink. Furthermore, those who drank four or five cups daily are the least likely to die, according to the study published in Wednesday's edition of the New England Journal of Medicine.
The study conducted by the National Cancer Institute is the largest analysis yet to help erase coffee's reputation as being a liquid vice. However, a direct cause and effect relationship between the beverage and living longer cannot be established.
«There's been concerns for a long time that coffee might be a risky behavior,» said lead author Neal Freedman, epidemiologist at the National Cancer Institute. «The results offer some reassurance that it's not a risk factor for future disease.»
It is estimated that 64 percent of American adults drink coffee daily, averaging 3.2 cups each day. To determine the risks and benefits of the beverage, researchers followed volunteers for thirteen years or until they died — whichever came first.
Before smokers were removed from the equation, coffee apparently had a negative effect on longevity. When researchers took smoking and other demographics into account, coffee appeared to prolong life.
Men who consumed a cup of coffee each day had 6 percent lesser risk of dying compared to men who did not drink coffee at all; 10 percent for those who had two to three cups; 12 percent for those who had four to five cups. The number waned for those who drank six cups or more at 10 percent.
The effect was even more apparent with women: 5 percent lesser risk of dying for women who drank one cup a day compared to women who did not drink coffee at all; 13 percent for those who drank two to three cups; 16 percent for those who drank four to five cups. As with men, the number went down slightly for women who consumed six cups or more at 15 percent.
Except for cancer, the effect held true across several causes of death such as cardiovascular disease, respiratory disease, and diabetes. Furthermore, the relationship between coffee drinking and longevity is stronger among those who never smoked.
The study found the same numbers apply even for those who consumed mostly decaffeinated beverages.
Related posts from our blog:
No related posts.