U.S. Charges 107 For Medicare Fraud
Май 3rd, 2012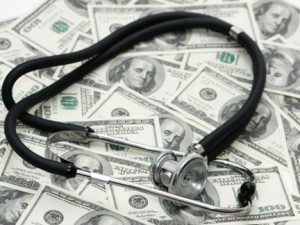 Federal authorities announced the arrest of 107 individuals including doctors, nurses, and other health workers involved with Medicare fraud on Wednesday. Officials claim that those arrested were involved in organized groups that allegedly cost taxpayers $452 million. This is the highest amount yielded in a single anti-Medicare fraud operation in history.
The arrests were made all across the country and are a part of the campaign against Medicare scams which is estimated to cost the government somewhere between $60 and $90 billion annually. The suspects ran operations in Chicago; Detroit; Houston; Los Angeles; Miami; Tampa; and Baton Rouge, Louisiana. Charges include falsifying billing records for healthcare services, money laundering, and receiving kickbacks.
Administration officials were not able to determine the exact amount that Medicare has actually released, but complaints and indictments show that authorities from the Justice Department and Health and Human Services Department are trying to recover at least $59.5 million of the allegedly stolen wealth.
«These fraud schemes were committed by people up and down the chain of healthcare providers — from doctors, nurses, and licensed clinical social workers, to office managers and patient recruiters,» said Lanny Breuer, an official of the Justice Department's criminal division.
Seven people arrested in Baton Rouge allegedly recruited elderly, drug-addicted, and mentally ill patients from shelters and nursing homes and used them to bill $225 million worth of services that never took place or were medically needed, officials said.
The administration has been clamping down on fraud against federal programs like Medicare to help curb the rising cost of healthcare. They claim that fraud is a major contributor to the high cost of medical services.
«These indictments remind us that Medicare is an attractive target for criminals, but it should also remind those criminals that they risk prosecution and prison time every time they submit a false claim,» Breuer added.
Health and Human Services Secretary Kathleen Sebelius said that, the arrests has prompted them to cancel payments to 52 other healthcare providers suspected of being connected to the fraud syndicate.
The government has intensified its campaign against Medicare fraud in recent years, and are moving away from trying to recover funds after fraud is discovered. Instead, they are focusing their efforts on stopping government payment for these false claims.
Related posts from our blog:
No related posts.