Healthy Diet Improves Outcomes for Heart Patients
Дек 4th, 2012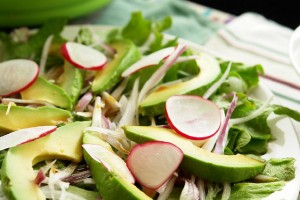 We all know that a healthy diet is important to prevent heart disease, but a recent study suggests that eating wholesome foods can also protect people with cardiovascular disease from recurring heart attacks and strokes.
The study appeared in the American Heart Association journal Circulation.
«At times, patients don't think they need to follow a healthy diet since their medications have already lowered their blood pressure and cholesterol — that is wrong,» said study author Mahshid Dehghan, Ph.D., nutritionist at the Population Health Research Institute, McMaster University in Ontario, Canada.
«Dietary modification has benefits in addition to those seen with aspirin, angiotensin modulators, lipid-lowering agents and beta blockers,» she added.
For the study, researchers analyzed the eating habits of more than 31,500 subjects, at least 55 years old and diagnosed with cardiovascular disease or diabetes from 40 countries. Participants responded to questions about their lifestyle and diet choices.
After five years, researchers followed up on their subjects' health outcomes. They noted more than 5,000 cardiovascular events.
According to the study, those who consumed a heart-healthy diet reduced their risk for cardiovascular death by 35 percent; new heart attack risk by 14 percent; congestive heart failure risk by 28 percent; and stroke risk by 19 percent.
"We found similar associations in all regions of the world, in different countries with different levels of income,» Dehghan said.
A diet of mostly fruits, vegetables, and fish is apparently beneficial for preventing heart disease.
«Physicians should advise their high-risk patients to improve their diet and eat more vegetables, fruits, grains and fish,» Dehghan said. «This could substantially reduce cardiovascular recurrence beyond drug therapy alone and save lives globally,» he added.
Source: VISTA Health Solutions
Related posts from our blog:
No related posts.