Protect Against Mosquitoes with a Good New York Health Insurance Plan
Сен 23rd, 2011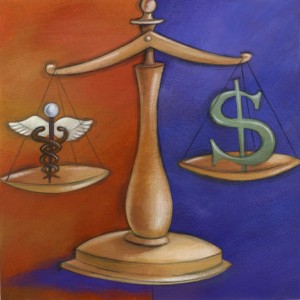 The New York State Department of Health has issued a warning to the public last week to take precautionary measures against disease carrying mosquitoes. The presence of mosquitoes in New York was triggered by the recent flooding in various parts of New York.
The harm that mosquitoes can bring should not be taken lightly. Maggie Wilcox, 4 year old girl died in Oswego county. She was diagnosed with Eastern Equine Encephalitis (EEE). In 40 years there had been 5 cases of EEE in Central New York particularly in Onondaga, Oneida, Madison and Oswego and recently in Suffolk. EEE is considered as a rare but deadly disease transmitted to humans through a mosquito bite. A person with this disease initially experiences headache, vomiting, high fever and chills. Then it may progress to seizures, comma and even inflammation of the brain. EEE is considered one of the deadliest diseases brought by mosquitoes.
Aside from EEE there is also the presence of West Nile virus in Long Island and New York City. West Nile virus is also a disease transmitted by mosquitoes. Not all people bitten by a mosquito carrying this virus gets sick. Only some develop the symptoms that can range from mild to severe. The most common symptoms include diarrhea, headache, fever, sore throat, vomiting, abdominal pain and muscle ache. It may get worse and lead to loss of consciousness, stiff neck, muscle weakness and inability to think clearly. People who have low immune system like those with HIV, small children, elder people and pregnant women are high-risk in developing the West Nile virus symptoms. But as the weather gets colder, these mosquitoes are expected to die.
So how do we protect ourselves against disease that are brought about by mosquitoes? You can start by using insect repellents. But be careful in using certain products on small children. There are certain products that are not safe to use for babies. Avoid using repellents with DEET. Studies show that DEET can damage brain cells. Adults can use products with DEET but do not use them often and do not allow it to stay on your skin for a long time. Another thing you can do is to cover as much of your skin as possible by wearing pants and long-sleeved tops.
Protect your house from breeding mosquitoes. Use screens on your windows and doors to prevent them from entering your house. Empty open containers where water is stored. This is where mosquitoes leave their eggs. This includes roof gutters. Turn over containers or anything that can contain water.
Protect your health and your finances by acquiring a New York health insurance coverage. Having an inexpensive health insurance will give you easier and a more affordable access to health care services.
It's important that we take care of ourselves against disease-carrying mosquitoes. If not, we will be putting our health and our pockets at risk. Even if you have a good New York health insurance policy, you will incur high medical and insurance costs if you get sick.
Related posts from our blog:
No related posts.