Side Effects to Health Care
Сен 28th, 2010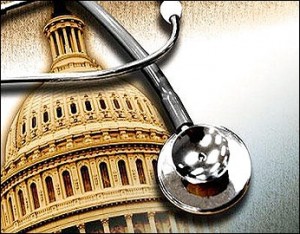 Our health insurance is about to face a few drastic and unwelcomed changes because of the rising costs that continue marching forward. Health insurance providers are attempting to create new ways of keeping the affordable health insurance affordable to the general public.
However, even the government is beginning to understand that they are not able to control the overall cost of health care no matter how much they may try. The health insurance providers are once again trying to team up with various small community hospitals along with a number of participating medical health care physicians and staff.
The one main difference is the sudden surge of the larger corporation attempts to begin a partnership with the smaller community hospitals and medical health care physicians. Traditionally the larger corporations preferred to collaborate with the larger hospitals who were well equipped to handle most medical emergencies in one place.
How this will ultimately affect the employees enrolled in an employer health insurance plan is yet to be realized. Many citizens will be surprised to learn they will need to choose another primary health care provider. The government stated many times that all individuals would be able to continue with the same medical health care provider that they are familiar.
Now the citizens are faced with the dilemma of choosing a new primary health care provider because the medical health care physician they were accustomed to visiting is no longer a group participant of the employer health insurance plan. This will anger many citizens because they were promised this would not happen.
Privately insured citizens will find their annual health insurance policy rates rising along with their co-payments for each visitation with a medical health care physician. The reason for the rising cost to the privately insured citizens is the government mandated twenty-one percent reduction in Medicare and Medicaid reimbursements.
Many of the current medical health care physicians are leaving the health care system and the few who remain will be over burdened in many ways. The waiting time for a citizen to receive an appointment date will be much longer than before. When a citizen finally does have the rare opportunity to visit with a medical health care physician, the cost will be greater than it has been in the past.
The medical health care physician is forced to raise his or her appointment fee to compensate for the lost payments received for Medicaid and Medicare patients. Some medical health care physicians have already placed signs in their storefront window stating they will no longer be admitting new Medicaid and Medicare patients. The medical health care physicians of the state of Texas have already made this very clear.
Related posts from our blog:
No related posts.