Self-employed and Insurance Plans
Сен 28th, 2009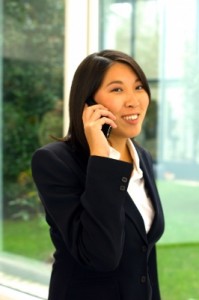 Acquiring medical insurance among the self-employed independent business owners is one of the major concerns they all face.  Health care cost in general have sky rocketed over the past few years making the search for a comprehensive and affordable policy next to impossible for the self-employed. Unfortunately even many employers are eliminating coverage for their employees because of the tremendous rise in medical insurance.
The small business and or self-employed entrepreneur are spending on average 10% more today than they were two years ago. For the self-employed, this is cutting into the profit margin and making running a small business next to impossible. This disrupts wages, as they do not rise by such a large percentile. A simple, standard insurance plan will cost the self-employed individual living in New York $5799.00 per year or $483.25 per month with a deductible ranging from $2000.00 to $4000.00. This medical coverage excludes hospitalization, dental, and prescription drug coverage, with a fifty-fifty pay out rate through the insurance provider.
If the self-employed individual adds family members and employees, the annual cost for affordable health insurance again changes. Depending on which county the self-employed resides, will also play a role in the annual cost. The list of variables is arduous for any individual to understand, let alone trying to decide which medical plan is right for the individual. A single female (21 – 35) living and working in Nassau County, Long Island, New York with a healthy history will pay $7800.00 annually or $650.00 per month for basic coverage with a deductible of about $4000.00 annually.
This will include limited hospitalization, co-pay for office visits, and prescription drug coverage with a fifty-fifty payout rate through the insurance provider. Unfortunately, low cost health insurance is becoming much more difficult to locate. This is the reason why many self-employed entrepreneurs are giving up their health coverage and trying to find an affordable group health insurance which will cost less and offer more comprehensive benefits.  A few things to be wary of when speaking to insurance representatives are the following.
When given an annual deductible cost broken down by month ask if the deductible quote is per individual. Sometimes the deductible quotes given are for individual and not family which will then raise the deductible per family.
Always ask up front what the lifetime insurable option is, as some offer one million dollar lifetime options, while others will offer up to five million.
Related posts from our blog:
No related posts.