Health Partners Health Insurance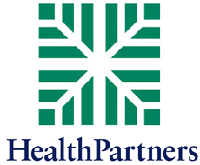 Get health insurance quotes from Vista Health Solutions and find the best deal for your money. Vista Health Solutions has been in the health insurance industry for over twenty years. We work with leading health insurance carriers in the nation giving you access to quality and affordable health plans. Generate quotes like Health Partners health insurance quotes and compare the plan benefits. After you've applied online, we take of the rest of the application process. And when your application had been forwarded to the carrier, we contact you to advise of the status. Our website is Verisign secured. This ensures that any information you share with us stays safe.
Health Partners is a not-for-profit health insurance provider. HealthPartners was established in 1992 when Group Health, a consumer-governed health plan merged with MedCenters Health Plan. Today they are the largest consumer-governed health care organization in the U.S. There are more than 1.4 million million members enrolled in Health Net health insurance plans and dental plans. Health Partners health insurance is strong with 38,000 health care providers. For four years in a row (2005-08), NCQA (National Committee Quality Assurance) has ranked them among the top 50 best commercial health plans in the U.S.