CHA Health Insurance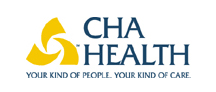 Get CHA Health health insurance quotes from Vista Health Solutions. Our website is equipped with an updated quoting engine that will make application a lot easier for you. Vista Health Solutions has been in the health insurance business for over twenty years so you can be assured that you are doing business with a reliable company. We are working with leading health insurers in the nation such as CHA Health insurance so we can give you a lot of good options. And once you've selected a plan, you can start the application process by filling up the online form. Don't worry your information is secure (see the VeriSign logo) and will never be shared with other parties.
We'll connect you with reputable insurers in your area like CHA Health. Getting CHA Health (Comprehensive Health Association) is based in Lexington, Kentucky. CHA Health is a subsidiary of University of Kentucky Hospital. They're also known as CHA HMO. They provide CHA Health insurance plans provide health benefits options to employers in Kentucky. CHA Health began in 1991 through a group of Kentucky hospitals as a health care provider network. Eventually they worked with managed care plan organizations. Until 1995 when they themselves became a health insurance provider. They now have over 200,000 members across the state.
This Kentucky-based HMO wants to provide cost-friendly health care along with giving only excellent care. Their focus is on preventing diseases. Within the HMO, there are 96,000 members met by 19,000 providers. They have a benefit program focusing on prescription drugs and reducing the costs of the medications. To follow this, they have a website where members can monitor their medications and keep record of current and past medications.
There are three main, major perks to joining CHA Health. The first is called Nurse 411 and it is an emergency phone line open 24 hours a day where you can talk with a nurse at any hour and explain your medical condition, thus helping to figure out if you do or do not need treatment through a physician. Second, they have a program called Healthy Heart which is a preventative tool used to see if a member has any coronary heart problems. Third, they have the Healthy Horozin's program. If you are diagnosed with cancer, you are paired with a care manager who gives positive encouragement, and helps organize all the details (such as treatment) involved with their diagnosis. CHA Health also has programs to aid those who wish to stop smoking.
In 2003, they were recognized by the World Wide Health Award and received a merit award.