HIP Health Plan of New York Health Insurance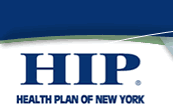 Looking for HIP Health Plan of New York health plans? Start with Vista Health Solutions, where you can find up-to-date and accurate HIP Health Plan of New York health insurance quotes. Other plans from major health insurance providers are also available. Our expert agents are standing by to assist in you finding a plan that answers your health needs and suits your budget. You can submit your application online through our secure website and we will keep you posted all the way through.
Health Insurance Plan of New York (HIP) was founded in 1940 and has since provided health insurance coverage to workers, individuals, and employers in New York. With a network of more than 39,000 physicians and 57,000 locations in New York Connecticut, and Massachusetts serving more than 1.4 million members, the company is considered the largest HMO in New York.