Cutting Back on Sugar Can Lead to Weight Loss
Jan 17th, 2013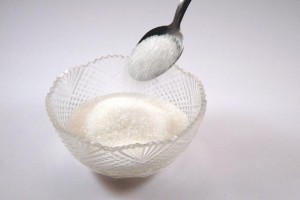 A new study has linked excess sugar consumption to weight gain and suggests cutting back on sugar intake to avoid a global obesity problem.
Researchers from the University of Otago and Riddet Institute in New Zealand analyzed 71 studies involving sugar intake and weight. They found a significant effect on weight when sugar consumption is limited.
The study, published online in the British Medical Journal, was commissioned by the World Health Organization in an effort to update its guidelines. In 2003, the agency recommended that sugar intake be limited to 10 percent of calories.
Consuming too much sugar can lead to several health problems like diabetes, heart disease, and a number of cancers. However, researchers said, weight gain is the only one they can draw "definitive conclusions" from.
The authors used the term "free sugars" to refer to those added to food and drinks by the manufacturer, cook, or consumer. They can also be found in syrups, honey, and fruit juices.
Cutting back on free sugars for eight months can lead to weight loss of up to 1.8 pounds, while increasing free sugar consumption can lead to an average weight gain of 1.7 pounds.
"When considering the rapid weight gain that occurs after an increased intake of sugars, it seems reasonable to conclude that advice relating to sugars intake is a relevant component of a strategy to reduce the high risk of overweight and obesity in most countries," the authors said.
The effects of sugar consumption on children were less consistent, owing to poor compliance with dietary advice, researchers said. However, they noted that children with higher sugar intake had higher risks for being overweight or obesity.
Health experts in the U.S. said that limiting intake of sugary drinks through added taxes, minimizing children's exposure to ads, and capping serving sizes is a high priority. Walter Willet of the Harvard School of Public Health noted the need for educational programs, revisions in school and workplace menus, and nutrition programs for low-income people in the accompanying editorial.
Source: VISTA Health Solutions
Related posts from our blog:
No related posts.