Steve Jobs, Health Care and Health Insurance
Oct 11th, 2011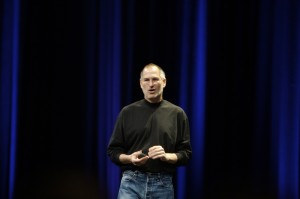 He is the genius behind the iPod, iPad, iPhone and Pixar (among others). He redesigned technology into something that people can enjoy using without requiring extensive knowledge in technology and programming. He made what used to be ordinary things into a phenomenon. He saved Apple when it was struggling and managed to make Apple one of the wealthiest American companies.
As with any other successful giant, he had numerous foes in the industry.  But his downfall is a rare kind of pancreatic cancer. He had been discreetly battling this disease since 2004. His death flashed the spotlight on some health care issues. The initial thought that came over people struggling with their health insurance were probably thinking "How can someone so rich and influential succumb to this disease?" and "If someone of his stature had to be overcome by it, how would average Americans fare in our current health care system?"
Steve Jobs' money and power didn't save his life but he was able to afford the medical care he needed to make his life longer and ensure a good quality of life in his remaining days. The information that he got a liver transplant in an unknown medical facility in Tennessee sparked a lot of questions. He is from California but he had to fly all the way to Tennessee to get a liver transplant. Was it because there were already  too many waiting in line for a liver in California? Is he one of those who are fortunate enough to sign up for multiple listing? Multiple listing allows the patient to increase their chances of getting a match for the liver. This should make the waiting process faster. This however is not for everyone. The evaluation process is expensive and even if you have a medical and insurance coverage, your health insurance will pay for only one evaluation.
But according to an ABC news report, it may be possible that Jobs got a high score from MELD (Model for End Stage Liver Disease). MELD was implemented for the purpose of giving priority to the patient who needs it most. Jobs may have gotten a high MELD score according to his need. Jobs and Apple was very discreet in giving out information regarding his condition so it's  hard to make a conclusion about this.
Steve Jobs was able to fight his condition for eight years despite the life expectancy for pancreatic cancer which is only about 6 months.
Related posts from our blog:
No related posts.